ExpressVPN is a comprehensive and reliable VPN service that can help you protect your online privacy and security. Whether you are at home or on the go, it can help you keep your personal information private and secure, and access a wide range of content from anywhere in the world. If you are concerned about your online privacy and security, or just want to have more control over your internet experience, ExpressVPN may be a good choice for you.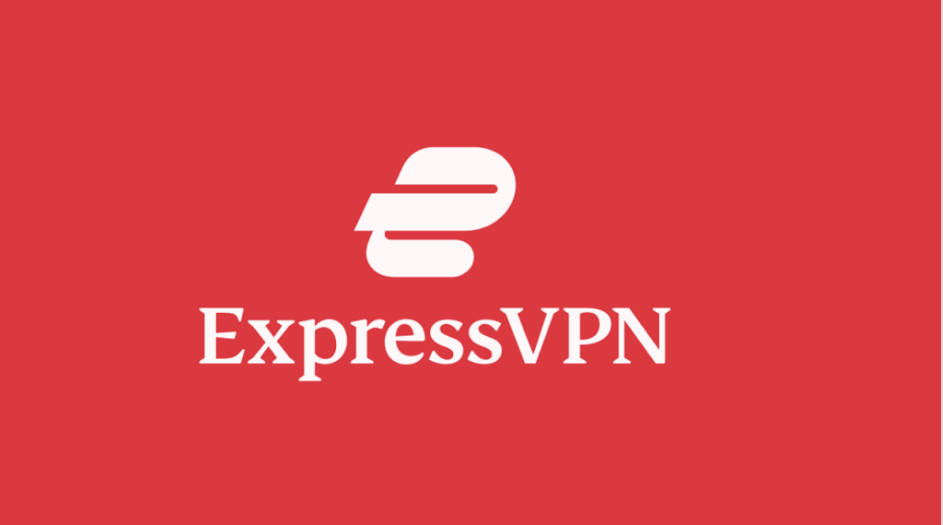 Overview:
ExpressVPN is a virtual private network (VPN) service that provides users with secure, encrypted connections to the internet. It helps protect internet traffic and keep identities private online by routing your connection through a secure VPN server, creating an encrypted tunnel that cannot be seen by hackers, governments, or even your internet service provider. With ExpressVPN, you can bypass content restrictions and censorship to access a variety of online services, including video, music, social media, and more, from anywhere in the world.
In addition to its primary function as a VPN service, ExpressVPN also offers a number of other features that can enhance your online experience. For example, it has a network of high-speed servers located in 94 countries, which allows you to connect to the internet from virtually anywhere and access a wide range of content. It also provides reliable connections, so you can be confident that your internet connection will be stable and secure while using ExpressVPN.
How to set up and use ExpressVPN:
1. Choose the right VPN service provider. Consider what you want to use the VPN for, such as streaming, torrenting, gaming, or online privacy. Look for features, speeds, unblocking capabilities, and security measures that align with your needs. For example, if you want a VPN for streaming, you should look for a provider with a large server fleet and fast speeds that can unblock popular streaming platforms.
2. Purchase a subscription plan and sign up. Most VPN providers offer multiple plans based on the duration of the subscription, such as 1 month, 1 year, or 2 years. Opting for a longer subscription, like a 2-year plan, can often save you money. Select your payment method and complete the payment process. Then, provide a valid email address to sign up for the service.
3. Download the VPN app. Depending on the device you want to use the VPN on, you can download the app from the official VPN website (for computers) or the app store (for smartphones).
4. Set up the VPN. Select the tunneling protocol (such as WireGuard or OpenVPN), choose the encryption settings, turn on the kill switch (if available), and consider using split tunneling (if desired).
5. Connect to a server and start using the VPN. Choose a server in the location you want to connect to, and establish a connection. You can then use the internet through the VPN, which will encrypt your traffic and mask your IP address.
How to increase the security and privacy:
1. Use a no-logs VPN provider. Some VPN providers keep logs of their users' internet activity, which can potentially be accessed by governments or other third parties. To ensure maximum privacy, it's important to choose a provider that has a strict no-logs policy, meaning they do not track or store any information about your internet activity.
2. Enable multi-factor authentication. Multi-factor authentication (MFA) is an additional layer of security that requires you to provide more than just a username and password to access your VPN account. It could be a security code sent to your phone, a fingerprint scan, or another form of verification. Enabling MFA can help prevent unauthorized access to your VPN account.
3. Use a secure, unique password. It's important to use a strong, unique password for your VPN account to prevent it from being easily compromised. Avoid using common words or phrases, and consider using a password manager to generate and store secure passwords for you.
4. Keep your VPN software and device up to date. Make sure you are using the latest version of the VPN software and keep your device's operating system and other software up to date to ensure optimal security and performance.
By following these steps, you can further increase the security and privacy of your VPN connection and protect yourself while using the internet.
How an ExpressVPN works:
1. A ExpressVPN encrypts your internet connection, making it more secure and private. This is especially important when using public WiFi networks, which are often unsecured and vulnerable to hackers.
2. A ExpressVPN can help you to access websites and content that might be restricted in your location. For example, if you're traveling abroad and want to access a streaming service that is only available in your home country, a VPN can help you to bypass geographic restrictions.
3. A ExpressVPN can be used on various devices, including computers, laptops, smartphones, and tablets. To use a VPN, you simply need to install a VPN app on your device and connect to the VPN server.
4. Some ExpressVPNs require a subscription fee, while others offer a free service. It's important to carefully research and compare different VPNs before choosing one, as the quality and features of different VPNs can vary significantly.
Features:
1. Some ExpressVPNs may have limited servers and locations, which can affect the speed and reliability of your connection. It's important to choose a VPN with a large number of servers in multiple locations to ensure a fast and stable connection.
2. Some ExpressVPNs may log your data and activity, which can compromise your privacy. It's important to choose a VPN that has a clear privacy policy and does not log your data.
3. Some ExpressVPNs may have restrictions on certain types of content or activities, such as torrenting. It's important to choose a VPN that allows the types of activity that you want to engage in.
4. Some ExpressVPNs may offer additional features, such as a kill switch, which can help to protect your privacy in the event of a lost connection. It's important to consider the features and options offered by different VPNs before choosing one.
5. It's important to note that while a ExpressVPN can offer a high level of security and privacy, it is not a replacement for good cybersecurity practices, such as using strong passwords and keeping your devices and software up to date.
Benefits of using a ExpressVPN:
1. Accessing content that is restricted in your location: Some websites, streaming services, and other online content are only available in certain countries. By changing your IP address with a ExpressVPN, you can access this content as if you were in a different location where it is available.
2. Hiding your browsing activity from your internet provider: Your internet provider can see all of the websites you visit and the data you transmit when you use their service. With a ExpressVPN, your internet provider can only see that you are connected to a ExpressVPN server, but they cannot see the websites you visit or the data you transmit. This can help protect your privacy and prevent your internet provider from throttling or blocking your internet access.
3. Protecting your personal information when using public Wi-Fi: Public Wi-Fi networks, such as those found in airports, cafes, and hotels, can be vulnerable to hackers who may try to intercept your data. Using a ExpressVPN encrypts your data, making it much harder for hackers to access it.
4. Protecting your online activity from government surveillance: Some governments monitor and restrict the online activity of their citizens. By using a ExpressVPN, you can hide your online activity from your government and access websites and services that may be blocked in your country.
5. Improving your online gaming experience: ExpressVPNs can improve your gaming experience by unlocking games and add-ons that may be restricted in your location, and by protecting you from DDoS attacks and reducing ping and lag.
6. Protecting your anonymity when file-sharing: When you use peer-to-peer file-sharing networks, your IP address can be visible to other users. This can expose you to tracking and cyber threats. A ExpressVPN hides your IP address, allowing you to share files more anonymously.
ExpressVPN Are legal
While ExpressVPNs are legal in most countries, there are a few exceptions where their use is restricted or banned. For example, in a few countries, such as China, Iran, and Russia, ExpressVPNs are heavily regulated and their use may be illegal unless they are government-approved. In these countries, the government may block VPNs or monitor their use in order to censor the internet and control the flow of information.
In other countries, the use of ExpressVPNs is not explicitly illegal, but their use may be discouraged or restricted in certain situations. For example, some countries have laws that prohibit the use of ExpressVPNs to access copyrighted content, such as movies and TV shows, without permission. In these cases, using a ExpressVPN to access this content may be considered illegal.
It is important to be aware of the local laws and regulations regarding the use of ExpressVPNs in your country, and to use ExpressVPNs responsibly. While ExpressVPNs can be a useful tool for protecting your privacy and online activity, they should not be used to engage in illegal activities.
Pros and Cons of ExpressVPN:
Advantages of ExpressVPN:
1. Allows access to US news and content from anywhere in the world
2. Wide selection of locations and stable connections
3. Protects privacy and provides fast torrent speeds
4. Easy to use and works on multiple devices simultaneously
5. Good customer support
Disadvantages of ExpressVPN:
Some users have experienced unauthorized auto renewal charges
Some users have had issues with the service not working in certain locations, particularly China
Some users have had difficulty contacting customer support for assistance
Some users have experienced compatibility issues with certain websites
Some users have had issues with the service not living up to its promises of protection for their business and personal computing.
Conclusion:
ExpressVPN is a highly rated and reliable VPN service that offers a wide range of benefits for its users. It has a huge network that is fast, secure, and unblocks many popular platforms, including Netflix. It also supports torrents, has no serious logging, and offers apps for all devices. Its software is easy to install and use, with servers located all over the world and excellent customer support. In addition, it provides lightning fast torrent speeds and protects privacy, with the routing of activity well protected through alternative sites and international locations. It is also easy to use on multiple devices simultaneously and is highly recommended by users. Overall, ExpressVPN provides peace of mind in protecting business and personal computing across all platforms and devices.